Break out the tea and crumpets! The third in line to the throne has arrived!
I wonder what his name will be... any guesses?
For more of my unhealthy obsession with the Royal Family, feel free
to indulge yourself in my not-so-secret vice
here
! :)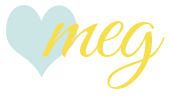 PS - Don't forget to link-up and gain new readers ALL WEEK at my
Mingle Monday Link-Up
!
...