Who's ready for fireworks, cut off shorts, and not working?!
Yeah... ME too!
I am beyond excited for 5 o'clock to roll around, so that we can grab our posse and get the heck out of this city! We're cabin bound and ready for a stellar long weekend celebrating freedom with friends and fam.
The cabin has been in Adam's family for decades and has many special memories...
Adam proposed there at this time last year!
I am still in the process of trying to snag a last minute Americana inspired top by the time we leave, so I may need to swing by old navy to check out
this striped tank
,
this star tee
, or
this fun top
. I mean, I can't leave town without my USA gear, right?
Did you find any cute patriotic outfits?
Help a sister out.
Anyway, the next 4 days will be filled with sleeping in, lawn games, kayaking, morning walks, peaceful sunsets over the lake, watching the boys blow things up, adult beverages, yummy food, and of course... our annual Cabin Olympics.
Guaranteed fantastic (aka: ridiculous) photos coming your way next week!
What are your plans for the long holiday weekend?
Wishing you all a very safe and wonderful 4th of July!
Land of the free because of the brave!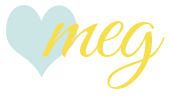 PS
- Don't forget to link-up and gain new readers ALL WEEK at my
Mingle Monday Blog Hop link-up
!
...