I've been meaning to share some photos from our extended 4th of July vacay down at the family cabin!
Good thing it's July 18th...
Haha! It's okay, I figured photos are fun to see anytime, right?
So enjoy one of our favorite spots in the whole world. We absolutely can't get enough...
Nothing beats a Kansas sunset driving through the flint hills.
Lots of snoozin'.
Beast has no concept of personal space - ha!
Where I sipped on coffee in the morning and did some lazy afternoon reading.
Tank tops and sunglasses were the dress code requirements... obvi.
Bella Beast was supervising the boys' kayak races. A wee bit chilly out there, so the sun felt good!
We sure know how to make it festive for the holiday.
Went to see Despicable Me 2 and wished I would've worn my sister's Halloween costume :)
Margs happened. And then I fould these little surprise photos waiting for me on my camera...
Cheers to blackmail! ;)
My MIL... the marg master!
And then after a stellar 4 days, we loaded up and said bye to our little piece of Kansas heaven.
(and yes, I realized I got zero photos of me or hubs... blogger fail.)
Yup, counting the days 'til we go back!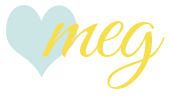 PS - Don't forget to link-up and gain new readers ALL WEEK at my
Mingle Monday Link-Up
!
...