It's that time of year where I kind of lose my mind a little bit.
Yes, spring time is here and I've had cabin fever for about 3 months too long. I am not sure exactly what happens, but something inside me snaps one day and all of a sudden I want all the windows open, gravitate towards bright cheery colors, and want to blanket my house beautifully fragrant fresh flowers.
I'm antsy to soak in the fresh new season, so you can imagine my excitement when my blog friend and floral guru, Emily Walters, invited me to a class of
The Bloom Academy
. She's a modern day Martha Stewart, y'all! Of course I was thrilled with the possibility of learning how to turn my grocery store blooms into gorgeous centerpieces at home on a budget.
Goodbye days of $50 arrangements, hello newly found green thumb!
Jess from 26 & Not Counting
ready to soak in all of the great DIY tips and tricks. Emily is not only a fantastic teacher, but an incredible entertainer. When we arrived at the
River Market Event Space
, there were wild hibiscus and elderflower mimosas waiting for us, and a decadent gourmet cheese and treat spread by
Moxie Catering
waiting to be devoured. I mean who doesn't love a little boozy/snacky floral time?
After we chatted and chowed down, it was time to roll up our sleeves and get to work. I love how approachable, effortless, and non-intimidating Emily makes floral arranging. She had her little display table up front, while each of us were at our work stations, so she could walk us through the process step-by-step. We asked questions along the way, and she even taught us great tricks on how to keep arrangements vibrant and fresher longer.
Once she did her teaching portion, we were encouraged to pick out our own blooms (and she had so many gorgeous colors and varieties to choose from!) and get to work. She walked around to answer questions or coach us when we we needed a little guru guidance.
It was so fun to see all of the creative ways that my classmates arranged their flowers. I have to tell you that I was so impressed by how gorgeous and professional each arrangement turned out, so that must mean one thing... Emily is the BEST teacher!
The great news is that you don't have to just be local to benefit from The Bloom Academy! That's right, Emily
offers an incredible online membership (at a great price) with exclusive resources just for members - check it out:
Your Membership includes:
1 year full access to the blog with exclusive content for members only.

Content includes step by step floral tutorials, inspiration and tips for floral styling, floral "recipes", resources for buying supplies, and more.

Discounts on additional e-courses, and in person workshops (in person workshops for Kansas City residents only).

One-on-one teaching, so you can learn and troubleshoot your own floral problems.
If you happen to be a local to the Kansas City area, I definitely recommend that you grab your girlfriends and sign up for this
class
!
I promise you will be cranking out beautiful floral arrangements to decorate your home or gift to friends/family in no time. I've already been experimenting with my garden blooms using the great tips and tricks I used.
And Emily just announced that she is even expanding her services to teach private
Bloom Bash
parties! I love that she offers different packages that include flowers 101 to making gorgeous floral crowns - so fun! What a fun idea to combine a little bubbly + blooms for a baby shower, bachelorette party, wedding shower, or just a fun girls day!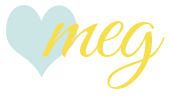 ________________________________________________