I'm on my 3rd cup of coffee and my head is in the sky today.
A little too much daydreaming happening. So many things that I am excited about and looking forward to coming up soon, and the countdown to
our Nashville trip
is on (t-minus 24 days...).
Despite my craziness, I thought if I focused on a few things I am currently loving it may get me through in the meantime...
Currently...
listening//
To
"Honey I'm Good"
by Andy Grammar. Why the heck is this song so catchy?
I sing it in the shower, at my desk, and on volume 700 during my evening commute.

thinking//
I could go for a beachy vacation right about now. Long work days and high stress could be eased with a fruity umbrella drink and a gorgeous ocean view, I'm sure! Who's with me?

craving//
Anything outside. I am ready to garden, turn our patio into an outdoor oasis, grill out, go to the dog park... you name it. Ready for hipster tunes + patio + craft beer + fire pit.
looking //
For some really comfy casual shoes that are cute. I ordered
these light gray converse sneaks
, but sadly my feet are too wide (darn dancing for 15 years!) to fit comfortably.
buying//
Anything from target right now. Heaven help my bank account! (Why is everything so dreamy?)
eating//
The
BEST guacamole
ever - best Costco find!
watching//
The Office from the beginning. We forgot how funny it is. My favorite episode is coming up... Jim and Pam's wedding where I will probably cry when Jim cuts his tie off. So sweet and I'm a sap!
creating//
Some cute
personalized etched dishes
for my friend's wedding shower gift. So excited to get crafty and dig into a new project!

wishing//
I was gallivanting through Europe with my adventurous sister. She is studying abroad in the Czech Republic, but has been exploring in the Italian Riviera, Rome, London, Paris, Budapest, Barcelona, and Germany to name a few. Take me there!

planning//
WAY too many things to do on
our trip
. I finally had to calm down and realize that I can have some must-do options, but in the end I really just want us to do whatever we actually feel like doing every day. Those are the best vacations. But if you have any good Nashville recommendations of what to do/see/shop/eat, please keep them coming!
pinning//
Some inspiration for turning our porch into an oasis of laid back atmosphere. Can't wait to share my inspiration (and the finished product!) soon!

loving//
My new hibiscus tree that I have been obsessed with finding over the last few years. Well I finally found Lil 'Bis (Adam named her) Sunday and we drove all the way home with a
giant tree stuffed in our car
- my husband is a saint. Lil 'Bis has been making me happy and feel tropical ever since then.
.:::.:::.:::.:::.:::.
What are you currently loving this week?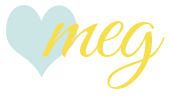 ________________________________________________