Happy Monday, y'all
Please raise your hand if you could have used about 3 more days attached to your weekend. Oh good, I'm not alone. Where did the weekend disappear to?
Last week was hands down the craziest/busiest week/weekend I have had in awhile. Some fun things, but a lot of work things (hurray for being on call...) so it's Monday and I'm already exhausted. This week I am planning to set some boundries, take time to relax, and get my life back in order. I'd rather just hire a maid and personal assistant, by Lord knows I am living the non-profit salary life! ;)
Thank you for stopping by today. That alone helps ease my Monday blues. Looking forward to catching up with you, friends!



HOW TO MINGLE




** Only 3 easy rules - that's all I ask! **
1) Link-up your blog below.
2) You must share a link to Mingle Monday on your post or the Mingle Monday photo.


3) Answer the weekly question in the comments section below and have FUN!

** How do you ease a bad case of the Monday blues? (read: HELP!) **
_________________________________________________________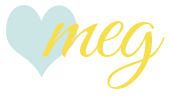 ________________________________________________