This morning I woke up thinking it was Saturday.
Ugh, what a cruel trick when I was all snuggled in my jammers under piles of cozy blankets.
Well, praise the Great Lion of Judah, the weekend is finally here. The countdown to 5 o'clock is on and I can't wait for fun weekend plans and a whole lot of relaxing. Here's what's happening...
Friday //
Tonight, my dear friend Karen and I have a lady date! We are planning to order a
boat of sushi
, grab some drinks, and hit the gorgeous
Kauffman Center of the Performing Arts
for a magical performance of The Nutcracker by the Kansas City Ballet. We bought these tickets MONTHS ago and have been counting down ever since.
Saturday //
I am going to sleep in and then grab coffee with my friend Kate, who is in town from Princeton, NJ where she is being an Ivy League smarty pants. Looking forward to catching up over good food and coffee, and of course snuggling Miss Piper Grace, her sweet little babe.
On Saturday night I am hitting the town with my hunky hubby for a date night out on the town. Good grief, I love that man and can't wait to hang!
Sunday //
Our church, Heartland Community Church, isn't holding any services so that groups can serve other instead (love this!). So we will be packing away meals for families in need that morning, and then we are going to hop over to my parents house for a festive early Christmas with everyone before we leave for
Hawaii with Adam's side of the fam!
.:::.:::.:::.:::.:::.
I hope your weekend is more magical than snowflakes falling over a sparkly snow princess in tights.
Let's catch up for Mingle Monday and share our adventures, okay?
See you there, brave ones.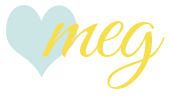 ________________________________________________