Ever since I posted a few photos on my
Instagram
, I've received tons of messages and e-mails asking when I will be posting my Chewy Ginger Molasses Cookies recipe.
Well, today's your lucky day, my friends! Ever since I found
this recipe from Six Sisters
and tinkered with it a bit, I knew this would be a staple in my Christmas cookie repertoire. I took these little babies to a cookie exchange and they got rave reviews... can you imagine my excitement?
All the flavors of Christmas without the hard as a brick typical molasses cookie crunch. The edges are slightly toasted and the middles are so soft, chewy and melt right in your mouth. Give this recipe a try and I know you will be glad you did!
Ingredients:
2 1/4 cups flour
1 tsp ground ginger
1 tsp baking soda
1 tsp ground cinnamon
1 tsp pumpkin pie spice
1/4 tsp salt
3/4 cup unsalted butter, softened
1/2 cup white sugar
1/2 cup brown sugar
1 egg
1 Tbsp water
1/4 c molasses
3-4 Tbsp sugar (I like coarse decorative sugar like THIS)
Directions:
1) Preheat oven to 350 degrees. Whisk the flour, ginger, baking soda, cinnamon, pumpkin pie spice, and salt together in a medium bowl and set aside.
2) Using your stand mixer, cream together the softened butter and the sugars on medium speed until light and fluffy (about 2 minutes). Now beat in the egg until just combined and slowly stir in the water and molasses until well blended on low speed.
3) Begin slowly adding the flour mixture to the other combined ingredients until the dough is blended together well. Roll dough into golf ball sized balls and roll in the decorative sugar. Place dough balls on a cookie sheet lined with a Silpat (non-stick silicone baking sheet) about 2 inches apart.
4) Bake for 8-10 minutes making sure you don't overbake. Cookies will not quite seem set but will continue to bake on the sheet after removed from the oven. Allow cookies to cool on baking sheet for 5 minutes before removing to wire rack.
Bon Appetit!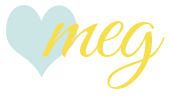 ________________________________________________