Mele Kalikimaka, y'all!
I can't believe I haven't told you about our impending holiday adventure!
The Evans family is heading to Maui for a very tropical Christmas!
I can hardly handle the anticipation. Here's a little glimpse into the excitement...
We are looking forward to staying at the gorgeous
West Maui Resort & Spa in Ka'anapali.
I've been there once before and it was the most incredible place I've ever stayed. The hotel itself is a mini
paradise!
While the 6 of us (my MIL, FIL, SIL, BIL, hubby, and me) are in Maui, we've planned some pretty epic adventures with lots of exploring to be had.
We can't wait to hike up

Haleakala volcano to see the deserted crater and

watch the sunrise. Then bike our way down until we run into the famous bakery + donut shop at the bottom! ;)
I am counting down the minutes until we get to drive the Road to Hana around Maui's north edge. The terrain changes from volcano black sand beaches to bamboo forrests and rainbow eucalyptus trees along the windy road that takes all day to conquer. At the end is the Sever Sacred Pools that are crystal clear pebble lined natural pools overlooking a lush forest and beach.
Along the way there are mile markers, tons of places to hike and explore, gorgeous waterfalls, and famous fresh fruit and banana bread stands.
Holy heck, I am so ready!
Other highlights will include a boating/snorkeling trip, a visit to the luscious lavender farm, attend a luau, and hopefully spotting a few humpback whales along the way. We can't wait to relax daily on the beaches, sip tropical drinks, and spend time together.
At first I was so excited to go on such an incredible trip, but thought it might feel weird to do Christmas in Hawaii. The more I think about it, what better way to celebrate the birth of Jesus and God's gift to us than by surrounded and in awe of His amazing creation! So thankful for this gift.
Have you ever been to Maui?
What were your favorite must-do things?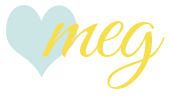 ________________________________________________