Welcome back to the work week, my friends!
I don't know if you're feeling the post-weekend strain, but I made sure to grab an extra dose of caffeine this morning to make it through the day... wowza.
It was a great weekend filled with festive holiday activities, 3 Christmas parties, and lots of work for my first every
Cozy Couture Handmade retail sale
.
I'm exhausted!
Don't forget to enter my
Pamper Yo'self Giveaway
featuring amazing products by Thistle & Finn!! The big giveaway ends tomorrow, so make sure you get a few entries in! Thanks so much for stopping by for some awesome blog networking action. I hope you find lots of great creative spaces and people that inspire you to continue doing what you love.



HOW TO MINGLE




** Only 3 easy rules - that's all I ask! **
1) Link-up your blog below.
2) You must share a link to Mingle Monday on your post or the Mingle Monday photo.


3) Answer the weekly question in the comments section below and have FUN!

** What's your favorite holiday tradition? **





_________________________________________________________








One more reminder to drop by and check out the Pamper Yo'self Giveaway! Have a wonderful caffeine laced day! #cheers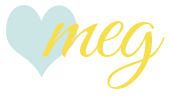 ________________________________________________