I couldn't be more thrilled to announce my brand new endeavor. My
Cozy Couture Handmade
shop on
Etsy
is now moving to retail! That's right folks, RETAIL!
(
Read:
What the heck am I doing?
)
Here in Kansas City, we have "Warehouse Weekends", which is a monthly shopping event just west of downtown. It happens the first weekend of every month where cool old warehouse buildings come alive with vendors selling unique home decor, antiques, handmade items, and LOTS of great finds.
So of course I was completely humbled and excited when the lovely
Geri Wurth
, owner of
Top Hat Mercantile,
invited me to join her esteemed West Bottoms vendor team and sell my headwraps and handmade products.
And guess what?
The big sale starts TOMORROW! Here's a sneak peek...
So in case any of my lovely KC gal pals want to drop by and check it out, I would love to see you! I will be on-site with the vendor team working the event for the Saturday afternoon portion, so please come say hi!
I've been down setting up my space the last few nights and let me tell you, this holiday sale is going to be incredible. They have completely transformed this space into a creative wonderland. Everyone at Top Hat is so talented (and so gosh darn friendly!) - I already have my eye on some favorite finds to purchase ASAP!
In case you aren't in the KC area, please check-out my extensive handmade items up on
my Etsy shop
. Everything is handcrafted with love by your truly, so I would love to send something special your way! I will be posting lots of holiday baby items soon - stay tuned!
If you are looking for the perfect stocking stuffer or holiday gift, the headwraps usually sell out during the month of December - so go check them out! I LOVE making these cozy accessories! :)
A very special thanks to the many of you who have supported and encouraged what I love to do, and I can't thank you enough for your many purchases, well wishes, and love. You make my world go 'round!
Hope to see YOU this Saturday or drop by to shop anytime Friday (9-7 PM), Saturday (9-7 PM) & Sunday (11-3 PM):
_____________________
Top Hat Mercantile
1285 Hickory St.
KC, MO 64102
_____________________
xoxoxox!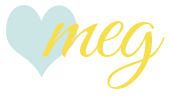 ________________________________________________