Lately I am thankful for wet puppy noses and floppy ears...
For the reminder that life's best things come in small packages...
For gorgeous morning views that make you feel alive in the city you fell in love with...
For Tuesday girls nights full of cocktails,
great food
, and the biggest belly aches from
laughing too hard...
...and the gorgeous fall sunsets that set the mood perfectly.
.:::.:::.:::.:::.:::.

Here's to gratitude and how it makes life fuller, and the smallest things more than enough.

// What are you thankful for today? //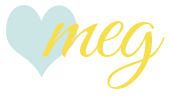 ________________________________________________