It looks like the Evans family may be expanding VERY soon...
That's right, we've had a good year and a half run, but it was time to add to our happy little family and we couldn't be more excited!!
Now before you go about knitting little baby booties, I should probably tell you that I am talking about a FOUR-legged furry baby. That's right, a brand new PUPPY friend for our
Bella Beast
is in the works!
Did I get you?
:)
You're a good sport!
Adam promised me a long time ago that if the Royals ever make it to the World Series, we could get another dog. So here we are approaching World Series game #3 and our boys in blue are still going strong! Can you imagine my excitement?!
In the meantime, I've spent every evening scouring local rescues to find a good pal for
Beast
! We are looking for a playful yet snuggly pup in the 10-20 pound range, who gets along well with other dogs and is good around small children (hey, some day we will be expanding with little 2-legged munchkins!).
Wish us luck as we search for our perfect addition, and if you have any great rescue experiences or breed advice, please let me know!
Bring on the puppies!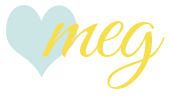 ________________________________________________