I can hardly contain myself as I sit here counting down the minutes until the clock reaches 5 p.m.
It was a short week for me, but those always tend to seem so long after you've been on vacation. This weekend is chalked full of some exciting new adventures and old favorites.
Here's a few thoughts for the anticipated fun...
1
// The doctor always prescribes
BabyCakes
as the answer for long, dwindling Friday afternoons. You better believed I nabbed that carrot cake cupcake the second my co-workers were able to pry the container from my hands. ;)
2
// When the
Kansas City Ballet
announced their 2014-2015 season my jaw almost hit the floor. The first performance of the year is Alice in Wonderland. My sister and I can't wait for a sushi + cocktail happy hour and then off the the
Kauffman Center
to witness the athleticism and crazy fun costumes first hand.
I started dancing at age three and I love every single dance medium. So to get to see a professional ballet creatively interpret such a beloved classic will be a real treat. I don't think I slept a wink last night... I am so excited!
3 // So apparently I have been the worst roommate ever lately. Adam said that the last two nights I have been a total crazy, thrashing about and rolling myself up in all of the covers (sorry bud!).
And then he said last night I woke him up in my sleep (is that possible?) to ask him what he was dreaming about. He told me about some cray cray dream about a bonfire and throwing chairs into. The next thing he knows is that I mumbled a bunch of weird incoherent things before rolling over and then I didn't move the rest of the night.
I recollect nothing.
(tell me I'm not alone!)
4
// This is the first weekend in about a month that is completely open for us to spend time together. We decided that a day date to the
Louisburg Cider Mill
sounded perfect.
It's our little tradition where we dunk our cider donuts in their freshly made hot cinnamon apple cider. After our apple overload, we do a little moseying through the gift shop and of course have to people watch while we pass the pumpkin patch. I. Can't. Wait.
5 // I just wanted to say thank for sticking with me lately. It's easy to come down on yourself as a blogger when you aren't posting 5-7 times a week, but I am glad you stick with me!
Now that I have plenty of time after my first big craft show, family vacay, etc. I have lots of great things planned. Thanks for your patience and every single one of your comments. They really do make my whole day!
What fun weekend adventures await you?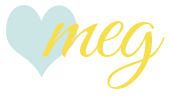 ________________________________________________