Despite staying up past an ungodly hour and sitting on pins and needles to see if the Royals were going to pull of their win last night, I still managed to roll out of bed early.
After all, it is
First Friday
weekend and I have places to go and treasures to find. I met my friend Karen over in the Westside for a little morning pick-me-up at neighborhood gem,
Little Freshie.
Once we got our caffeine and a honey bee (try them - yum!), we hopped across the bridge and dove into the
Warehouse Weekend boutiques
head first.
I saw a sneak peek of some gorgeous handcrafted pumpkins made out of vintage chenille bed spreads on
Restoration Emporium's Facebook page
, so I knew I needed to snatch those up before work and beat the afternoon rush. I also picked up a wooden stump pedestal, mercury glass pumpkins from
Bella Patina
, and a super cute Happy Halloween banner for our mantel.
Of course, after all the early morning shopping, we were in need of a pick me up:
Ibis Bakery's Toast
(with a capital 'T'). Cranberry walnut bread topped with almond butter, organic honey, and a sprinkle of sea salt (aka: heaven!).
The owners, Chris and Kate, are the nicest people on the planet, so if you are local to KC you should stop in for the grand opening of their
Ibis Bakery
retail shop next Tuesday in Lenexa!
Wear stretchy pants.
(you're welcome...)
Here's what's up the rest of the weekend...
+ getting ready for my first Cozy Couture Handmade craft show (eek!)
+ having a Royals watch party tonight with the fam
+ dropping by Christopher Elbow for a First Friday tradition w/ my SIL
(CHOCOLATE!)
+ project goodbye-ugly-70's-carpet
+ spending my whole weekend windows down and fall candles lit
+ sunday school with my 2nd grade babes
+ heading to the next game in the Royals series
(there is a lot of baseball this weekend...)
// What are your weekend adventures? //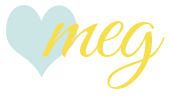 ________________________________________________