To make up for last week's Mingle Monday rain check (thanks for the vacation grace!), I decided to post our week long link-up extra early! I am super excited to see who all stops by today and meet some new blog friends myself. Nothing is better than stumbling across a new blog that you can't stop reading, right?!
Anyway, I hope you all had an incredible weekend! I went to the ballet with my sister, spent all of Saturday with my hubby on a day date, and Sunday getting some much needed relaxation and refocusing (more details from the weekend coming soon!). Life is good, my friends.



HOW TO MINGLE




** Only 3 easy rules - that's all I ask! **
1) Link-up your blog below.
2) You must share a link to Mingle Monday on your post or the Mingle Monday photo.


3) Answer the weekly question in the comments section below and have FUN!

** What was your best ever Halloween costume? **





________________________________________________________________________________________








May your week be easy, and if it gets crazy may the wine be plentiful! ;)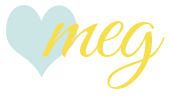 ________________________________________________