Hello, sweet weekend, I have missed you!
Every single day this week, I have woken up thinking it was Saturday like some kind of cruel joke. Then I would drudge away at work trying not to count the minutes that needed to tick by until 5 o'clock.
Please tell me I wasn't the only one this week...
Well, praise the Great Lion of Judah, the weekend is finally here.
I can't wait to celebrate with some fun plans and a whole lot of relaxing. Here's what's happening...
Friday //
Tonight, Ally and I are finally going to make it down to Westport to try out the acclaimed food at
Port Fonda
for the first time (I know, I know... I am way late to that fiesta), and then we will be taking in some
Ingrid Michaelson awesomeness
at
Grinders
. It's going to be a spectacular night.
Saturday //
I am dog sitting for several family members, so my house will be full of pups with cold noses and I couldn't be more excited. I can imagine a trip to the dog park will be in our very near future.
Adam has been in rural Canada this week on a business trip, so contacting each other has been slim to none with no phone service and spotty internet connection. Needless to say, I am missing my other half and can't wait to have his back home to catch-up.
Sunday //
I will be up bright and early just chilling with my cute 4th graders at Sunday school. After that we will hit up what my girls call "big church", and hopefully going to see a movie.
The Hundred-Foot Journey
has been calling my name ever since I saw the trailer, and I can't wait to revel in this foodie film.
.:::.:::.:::.:::.:::.
I hope you are braver this weekend than a Beast flying through the waves chasing her beloved stick.
Let's catch up for Mingle Monday and share our adventures, okay?
See you there, brave ones.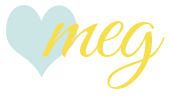 ________________________________________________