My goal for the summer was to get into the heart of this beautiful city and discover new treasures and adventures. With my friends and family in tow, we did some urban exploring.
Whether it was a hole-in-the-wall mom and pop restaurant that has been in business for 40 years, or brand new places to Kansas City's best food scene, we found the perfect little gems.

Here's a glimpse of the past week's discoveries...
Every Thursday morning, I meet my dear friend Ally for some coffee and stories before work. We have two rules: Always local, always roaming. So when I came across an article about Thou Mayest, it sounded like the perfect place for my hippie loving heart to visit.
Little did I know that Ally knows the owner through a friend from undergad, and after 3 visits in the last week and a half, I am well on my way to becoming a regular. The atmosphere is very chill with wanderlust, nature-loving decor and rustic industrial furniture. If I could have them come decorate the Haskins House like that, it would be incredible.
Not only do they serve incredible coffee for those seeking a morning caffeine high, they also turn around and have a full service bar featuring delicious hand crafted cocktails (try the Jalisco!) and craft beer for the happy hour and late night crowd. The best place to sip your beverage? I love the back patio furnished with exotic plants, garden lights strung from above, and cozy eclectic lounge chairs.
One of my favorite things that my co-workers and I do once a month is pick a local restaurant to eat at to celebrate that month's birthdays. So you can imagine my excitement when the July birthday babies chose to swing by this swanky bistro inside the Kemper Museum of Contemporary Art.
Not only is the menu wonderful (best
reuben sandwich
ever), the artwork is always changing in their skylight filled great room, and also the art lobby you walk through to get to the cafe. Now that's food with a view!
On Sunday evening, we hit up the chic eatery, Story, tucked away in the heart of Prairie Village. I have been there once before and left wishing I would have worn stretchier pants - thank
s,

Chef Carl Thorne-Thomsen!
But when my in-laws told me about their new Sunday special where they feature one entree for a mere $10 price tag (they post the entree preview on
Instagram
!), I knew another visit was in my near future.
So we grabbed the fam for a little dinner indulgence. The Sunday special was a deliciously prepared and perfectly cooked hanger steak, fresh garlic green beans, and fingerling potatoes... all for the price of a Chipotle burrito. Of course, a fun summertime cocktail and deconstructed German chocolate cake were also a must... and I'm not complaining!
.:::.:::.:::.:::.:::.
As you can imagine, my gourmet loving heart runneth over. Dear heavens, I am going to need to schedule some extra gym sessions, but the adventures were absolutely worth the splurges.
// What foodie adventures have you been on lately? //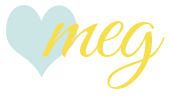 ________________________________________________