For the reminder that sometimes the best views are up.


For tequila + girl chat at a
swanky spot
. Two things that should always go together.
For new adventures in the city that has stolen my heart and the
colorful sites
along the way.
For home cooked meals on the patio, and for the ability to google
"how to put out a grease fire in the oven" quickly.
For snuggly
Beasts
who like to be the little spoon.
For new communities that have brought about friends in the most unconventional way.
For furry companions who can type excel spreadsheets like a boss.
For exploring new gems nestled deep in the city, and the
breakfast bounty
they provide
which makes it all worth it.
.:::.:::.:::.:::.:::.
Here's to gratitude and how it makes life fuller, and the smallest things more than enough.
// What are you thankful for today? //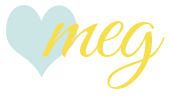 ________________________________________________