Well folks, today was the ribbon cutting ceremony and I was there welcoming them back with open arms.
Their store front is a gorgeously decorated space that feels so creative and warm. As I slowly mosied about gawking at the earthy colorful furnishings, I was brainstorming about how we could turn the Haskins House into an equally bold and authentic home.
In the meantime, I will be consoling my husband by reassuring him that I won't be redirecting my paycheck deposit straight to WE...
Yeah. We need to start a club.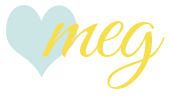 ________________________________________________