Lately I've been loving this gorgeous spring weather, pretty pastel blooms popping up everywhere, and the pavement has been calling my name. It's prime running season, folks, and Lord knows I can't even jog a half mile without my favorite pump up tunes pushing me!
So I love gathering fast paced current songs and freshening up my playlist when I get tired of my go to's. Every active girl knows that good music is a must to make it through a long workout!
Here's what I've been running to lately...
What are your faves on your playlist?
I would love to add them to my list!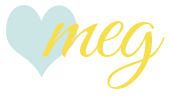 ________________________________________________