Happy National Chocolate Chip Cookie Day! I'm sure just like the Evans household, it must be a national holiday for your family too!
Well, I was super excited to do a chocolate chip cookie throwdown of sorts using the most reputable cookie recipes out there. With the help of my lovely assistants (thanks Sarah and Mere!) I was able to host a little recipe taste-off this past week at Monday Family Dinner!
Each one of our friends and family were given a score sheet to rank each recipe in the following categories (inspired by Brown Eyed Baker a few years back!): texture, taste, appearance, and overall.
// Let's meet the contenders, shall we? //
1) American's Taste Kitchen - Perfect Chocolate Chip Cookies
2) Joy the Baker - Brown Butter Chocolate Chip Cookies
3) New York Times - Chocolate Chip Cookie
4) Alton Brown - 'The Chewy'
...and just for funsies I threw in the pre-made Nestle Tollhouse chocolate chip cookies thanks to the amazing idea of my sister-in law (hilarious!). Just wanted to see if anyone could tell and where they'd rank among the made-from-scratch cookies!
5) Nestle Tollhouse - Pre-made Cookie Dough
.:::.:::.:::.:::.:::.
Now I want you to meet my esteemed panel of judges - or at least most of them - the others are probably in a sugar coma lying on my kitchen floor...
Best. Panel. Ever.
The were real troopers to taste 5 different cookies in a blind taste test and still be functioning without diabetes! Don't worry, I provided fun chevron paper straws and a frosty glass of ice cold milk to help them wash those cookies down!
Now let's get to the results, shall we?
Ahem... drum roll, please.
________________________________________________________________________
The 1st place winner in The Ultimate Chocolate Chips Cookie Throwdown was...
New York Times Chocolate Chip Cookie!
________________________________________________________________________
1) New York Times - Chocolate Chip Cookie
This cookie ranked the highest in taste, texture and appearance. They loved how chewy these giant cookies were, and they said the flavor balance was perfect. Many commented that the tiny bit of sea salt sprinkled on top was perfection! So the overall ranking was a total landslide blow out. I can only assume the recipe requirement to chill the dough and let the flavors mesh together was a big key! It also used a combination of high and low protein flours to get the perfect fine texture with a chewy middle.
2) Alton Brown's - 'The Chewy'
Ranked one of the highest in the texture category, most of the guys said they could eat the whole tray. It also ranked moderately high in the taste and appearance category, so I wasn't surprised an overwhelming majority though it deserved the second place spot. This recipe also used fine grade flour and refrigeration, so I am seeing a big trend!
3) Nestle Tollhouse - Pre-Made Cookie Dough
I wish I could tell you how much fun it was to reveal to the judges the identity of this cookie after all ballots were collected. At first I told them that Tollhouse snuck it's way into the contest just for fun, and I tried to have them guess which one it was. Most guessed the cookie ranked lowest on the overall score, so you should've seen their faces when I pointed to the 3rd place winner. Priceless. Ranked very high in texture.. can't beat an easy classic, apparently!
4) Joy the Baker - Brown Butter Chocolate Chip Cookies
This cookies ranked amongst the very highest in flavor (mmm... sea salt on top!), but ranked a little bit on the low side for texture and appearance. A few commented that if they could take the flavor of that cookie and transform it into a chewy center cookie, it would've been a favorite for sure! The brown butter added a delicious nutty taste, and our taste testers loved that!
5) America's Taste Kitchen - Perfect Chocolate Chip Cookies
The recipe for this cookie looked promising, but the texture and appearance of this cookie contributed to the lowest ranking among all five cookies. The judges commented that they prefer a chewier cookie over and crispy one, so this wasn't the favorite for them (perhaps we need to let ATK know... haha!).
.:::.:::.:::.:::.:::.
So there you have it folks. Apparently not all cookies are created equally, and the fancier, higher maintenance recipes proved to be tried-and-true (aside from the magical Tollhouse cookies!). I hope you take a free weekend to try some of these recipes out! Perfect for a barbecue or just a surprise treat for your family, you know are armed with an arsenal of delicious ultimate cookie recipes!
We actually have a chocolate chip cookie bake-off today at work, so I decided to whip up another batch of the NY Times cookies. So I am not sure if my experiment was cheating or not, but I prefer to think of it as research! ;)
Despite the many cookies tried, my husband still says the very best chocolate chip cookie (with a little bit of a spin) is the Peanut Butter Oatmeal Chocolate Chip Cookie recipe that is always my go to. So I also threw together a double batch of those last night for today's competition.
Wish me luck and happy baking!!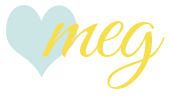 ________________________________________________