T
he other evening I got a craving to bake something. Actually, anything that wasn't technically a "dessert" that I could consume (...is it Easter yet?). After brainstorming for a few minutes my mind instantly went to my Grandma Mary's famous banana bread.
Mmmmm...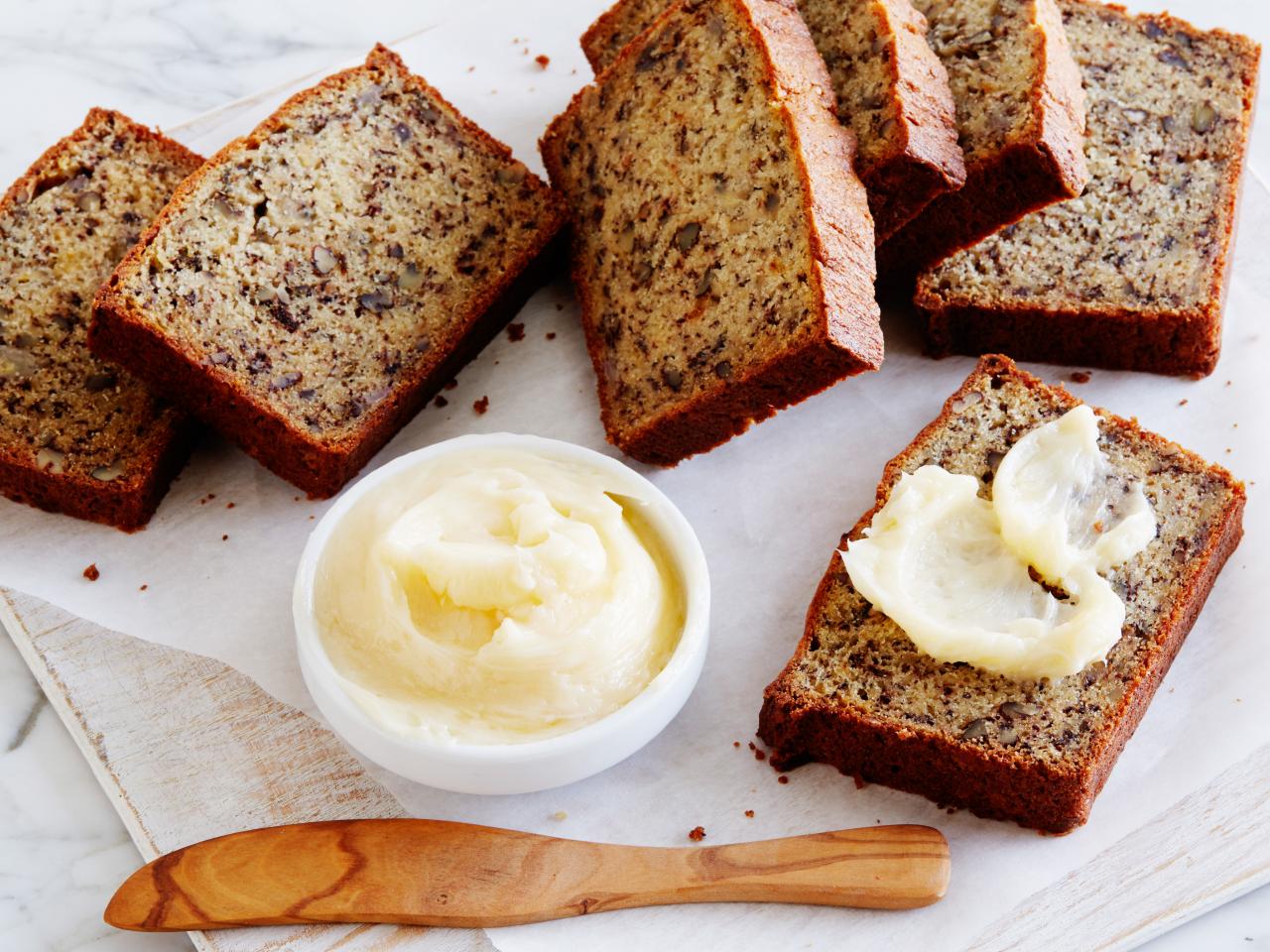 Let me just tell you, Grandma sure knew how to cook, and she did it well. She was always baking something delicious to share with all of her kids and grandkids, and her banana bread was always at the top of the request list.
Well, given that the 10 p.m. news weather forecast had already past, I knew my parents would already be asleep. With their snoring drowning out any chance that they would hear me calling for Grandma's recipe, I decided to remember what I could and supplement what I couldn't.
After quick and easy preparation, my whole place filled with the lovely smell of cinnamon, bananas and yumminess. After taking it out of the oven and letting it cool, it was time for a test. Rich delicious banana flavor, super moist bread and crunchy walnuts - yum!
The true test came the next day when my cousin, Tracy, came over for a girls night. After trying a piece (and not being prompted for a persuaded answer) she said, "Whoa, this tastes just like Grandma's! I want another piece."
Success.
So without further adieu... here is my inspired recipe!
___________________________
Recipe adapted from Grandma Mary
Ingredients
- 2 cups flour
- 1 teaspoon baking soda
- 1/4 teaspoon salt
- 1 Tablespoon cinnamon
- 1 teaspoon all spice (or sub pumpkin pie spice)
- 1/2 cup (+ 3 Tbl. for topping) chopped walnuts
- 1/2 cup butter
- 3/4 cup brown sugar
- 2 eggs beaten
- 2 1/3 cups mashed overripe bananas
Directions
Preheat oven to 350 degrees. Lightly grease a 9x5 inch bread pan with Pam. In a large bowl, combine flour, baking soda, salt, spices and nuts.
In a separate bowl, cream together butter and brown sugar. Stir in eggs and mashed bananas until well blended. Stir banana mixture into flour mixture; stir just to moisten. Pour batter into prepared bread pan and sprinkle with leftover nuts.
Bake in preheated oven for 60 to 65 minutes or until a toothpick is inserted and comes out clean. Let bread cool in pan for 10 minutes, then turn out onto a wire rack.
Bon Appetit!