My dear sweet friend, Ally, posted this on Facebook today.
I didn't even make it to the 30 second mark before a wave of conviction set it.
You've got to see this...
Wow.
What a battle. Especially in the days of smart phones and social media at our fingertips.
I so desperately needed to be reminded that being present is far more beautiful and memorable than any Instagram photo ever will be.
Are you in the same boat too?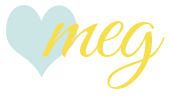 PS
- Don't forget to link-up and gain new readers ALL WEEK at my
Mingle Monday Blog Hop link-up
!