My roots are thanking the high heavens that I have a color appointment today!
After a late spring and all summer of bright strands, I am craving a warmer fall look to change things up a bit.
Don't get me wrong, I love the Barbie blonde look, but have my eye on a warmer, rich buttery color. With my pale skin tone and light eyes, bright blonde works well, but I am just loving these mulit-tonal honey blonde shades.
What do you think?
Craving a change for fall too?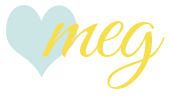 PS
- Don't forget to link-up and gain new readers ALL WEEK at my
Mingle Monday Blog Hop link-up
!
PPS - Don't miss out on the HUGE group giveaway, now until midnight on Sunday! We have a $25 Starbucks gift card, $50 Boutique Sui gift card, and a pampering kit full of lotions and fall nail polishes. Come and get it!
...