I'm finally back from a lovely family vacation, and I think I left my brain in Massachusetts.
The week after a long vacation is always a bit chaotic, but at least I have beautiful photos and memories to relive our amazing trip! Adam's sister and her husband live in Boston, so we trekked northeast with Adam's parents for a fun getaway.
We left on Tuesday night after work, spent one and a half days in Boston seeing the city, before we roadtripped out to the cape coast. There was so much to do and see in both places that we only got a little taste, but we can't wait to head out again.
Today...
Boston.
Tomorrow...
Cape Cod.
Get excited.
Indulged in a few of my favorite things for the flight out.
We got their delicious granola bar to nibble on while we sipped on our coffees. It was so good that we went back to Flour the next day to get a few to take to Cape Cod with us.
Enjoyed the views of the Boston skyline.
Toodled around North End for a delicious Italian lunch. All of the places there are so adorable!
The next morning we hit up the infamous Fenway Park for a VIP tour! Meredith and I thought every Sox hat should have sequins.
Hubs was in baseball heaven, and his face was all lit up like a little kid on Christmas morning.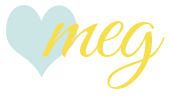 PS
- Don't forget to link-up and gain new readers ALL WEEK at my
Mingle Monday Blog Hop link-up
!
...