The countdown is officially on.
In t-minus three weeks, the hubs, in-laws, and I are all taking off for a nice long Boston/Cape Cod vacay, and I can hardly contain myself. In fact, I am so excited thinking about the endless possibilities that I just might pee my turquoise cropped pants!
A big reason is because we will get to see my awesome sister-in-law and brother-in-law, and it's been to stinking long.
Meredith and Kyle
moved to Beantown this spring there and we can't wait for our largely anticipated reunion.
Have I ever told y'all that I hit the in-law jackpot?
Well, I totally did.
Absolutely love 'em.
Anywho, this little blonde has never been to lovely, historical Boston (or the Cape!) and I am dying to see anything and everything! Mere and Kyle are awesome tour guides, but they're going to be at work during the daytime, so we'll need to keep ourselves occupied.
On my radar...
+
Flour Bakery + Cafe
+
Freedom Trail
+
Charles River Esplanade
+
Kane's Donuts
+ Harvard Yard
+ Sam Adams Brewery Tour
+ Kick Ass Cupcakes // Georgetown Cupcakes // Cakeology
And I wish we could catch a baseball game, but we're only going to be there a few days before we jet off to Cape Cod. My list is just too long
So, long story short... I need your help!

Restaurants? Shopping? Sights?
You name it - I want to see it all!
I'd love to hear your recommendations! And... GO!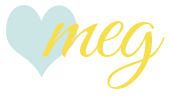 PS
- Don't forget to link-up and gain new readers ALL WEEK at my
Mingle Monday Blog Hop link-up
!
...