Lately I'm thankful for rosy blooms that make home homier.
For Saturday coffee & toasty dates where
the bakers
know your name.
For photos from sissy in far away places.
For spring weather with great views.
For local made goods and the heart behind them.
For parents who know how to party,
For dog park Sundays and an adventurous one that loves mud puddles.
For the cute freckles on his eyelids and that kind heart that makes marriage such a blessing.
.:::.:::.:::.:::.:::.
Here's to gratitude and how it makes life fuller, and the smallest things more than enough. As always, thanks for the inspiration,
Today's Letters
!
// What are you thankful for today? //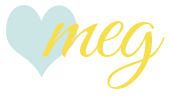 ________________________________________________