Hey y'all!
Happy Mother's Day to all you hot mamas out there! Did anyone do anything fun to celebrate? My mom picked a visit to a delicious burger shack, shopping at the cutest new discovery in KC, and people watching at Loose park (we may or may not have seen a crazy man walking around with a yellow boa constrictor). It was the perfect day!
And we celebrated with Adam's side of the fam last night by cooking out burgers and having a mellow night in catching up. So much fun!
So happy you're here. So glad you're you. Can't wait to catch up!
Please be careful to read the super easy steps below! :)



HOW TO MINGLE




** Only 3 easy rules - that's all I ask! **
1) Link-up your blog below.
2) Share a link to Mingle Monday on your post or give a social media shout out.


3) Answer the weekly question in the comments section below:

** With Nashville around the corner... what is your top travel advice? **
{I am all about drinking lots of water and grabbing hand sanitizer + good mags!}
_________________________________________________________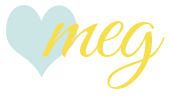 ________________________________________________