You guys.
Last week was hands down the craziest most draining work week of my life. 13 hour days starting becoming the regular, as did fast food, falling asleep in my work clothes, and no time for blogging.
And yet you still decided to drop by today, and that alone makes my heart happy. Despite my very low post frequency the past few weeks while starting my new role, I have so much goodness for you this week!! I am SO excited... back to being me & blogging about what I love. And on that note, thanks for being YOU. Enjoy!



HOW TO MINGLE




** Only 3 easy rules - that's all I ask! **
1) Link-up your blog below.
2) You must share a link to Mingle Monday on your post or the Mingle Monday photo.


3) Answer the weekly question in the comments section below and have FUN!

** How did you celebrate Valentine's Day? **


_________________________________________________________








Hoping your Monday starts off with a delicious latte!

(I'm already 2 in...)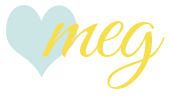 ________________________________________________