This morning I woke up daydreaming a
bout being at a little cabin in the mountains.
I am craving mornings spent bundled up in a cozy blanket on the porch, beanie on, and coffee in hand just taking in the sights and smells. New adventures and a little escape sounds so lovely.
Daydreaming about a few things I am currently loving to get me through the work day...
Currently...
wishing//
(Speaking of coffee...) I would've gotten my arse out of bed just a little bit earlier so that I could have dropped by one of my go to hipster coffee places before work. I could use a delicious spice latte and a daily dose of folky emo music to start off my day.

confessing//
"Hi, I'm Meg, and I believe I am addicted to TV binging."
"Hiiii, Meg."
If nobody dragged me a away from the living room, I could probably become a hermit. There is nothing I want to do more after a loooonnngg [emphasis on long...] than break out my yoga pants, throw my hair in a top bun, and watch the disgustingly addictive Bachelor unfold. Or Scandal... or How to Get Away With Murder, or Real Housewives of [insert any city here], or The Celebrity Apprentice (Yes, I know I am one of the last humans tuned in to that show. And no, I don't feel lame.). And the list doesn't stop there...
help!

obsessing//
Over
Baby Lips Dr. Rescue
lip balm. This stuff is magic in a tube for my dry wintered pucker.
craving //
A fresh spring wardrobe. Don't get me wrong, I love wearing gray, black, and plaid like nobody's business, but this color-loving girl is ready for some pastels, brights, and gem tones! Who's with me?
searching//
For some cute tan wedge booties. I originally wanted to buy some cute suede ones for fall/winter, but now that I feel like I missed that boat, I am kind of thinking cute peep toe booties would be so fun for spring/summer.

eating//
Green smoothies like they are going out of style. I think I might be a 4-year-old, because I have to sneak veggies into my diet any way possible!
living//
Vicariously through my little sister and she keeps sending me photos of beautiful castles and views from Prague. Have you been there? I am dying to visit her while she studies abroad.
creating//
Anything. I've been so wrapped up in 13 hour days at work that I am drained when I get home. But as my schedule slowly evens out to my normal, my little creative soul needs a project. An outlet.

planning//
Our little 2 year anniversary staycation! We love our city and can't wait to stay at a cute little local hotel on the Plaza, shop, relax, eat local, and just spend time together. The options are endless!
pinning//
Anything that my crockpot can magically whip up for dinner. With my super early new work schedule (hello 5 a.m.!), the last thing I want to do is spend time cooking dinner and then cleaning everything up. Send any good ones my way, pretty please!
eyeing//
Anything and everything. I am totally in the mood to shop 'til I drop, but trying desperately to behave myself.

loving//
The thought that we may finally be listing our house and buying our very first home together! When we got married I moved into Adam's house, but we are both looking forward to purchasing one we can grow into (nope, not pregnant... thanks for asking!) down the road.
What are you currently loving?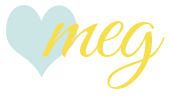 ________________________________________________