I can't get enough of this powerful commercial that took Super Bowl audiences by storm. So thankful for powerful positive messages that are shattering gender stereotypes, and inspiring women everywhere to be the best they can be.
Watch the extended commercial here - it's worth the extra 2 minutes!
Honorable mentions go to the super cute Budweiser puppy in 2nd place, and Coca-Cola for their anti-bullying Make it Happy spot.
And can I get an "Amen!" for the lack of overly sexy classless commercials this year *cough cough GoDaddy cough cough*? So refreshing!
What were your favorite Super Bowl ads?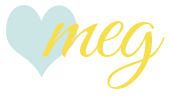 ________________________________________________