Good morning ya'll!
I first off want to say wow (!) and thank you... this week's
Mingle Monday Blog Link-Up
was record breaking! Over 100+ fabulous bloggers stopped by for some networking and I am just giddy over it. In case you haven't linked up yet, please stop by - it's open for mingling ALL WEEK every week!
Now, let's get down to business.
Who decided to jump on the wellness bandwagon after the New Year? Yup, if you're hand is raised you are definitely not alone. I also needed a fire lit under me to get back to better habits after polishing off one too many Christmas cookies. In case you're feeling the same way, I have 2 things you need to know...
1) I'm proud of you!
Healthy living takes a lot of hard work and you are getting back on track! Don't be afraid or embarrassed of what you need to do - whether taking a new class, getting nutritional help (I love Weight Watchers - down 5lbs!), or finding a workout buddy to hold you accountable. You've got this, so trust yourself.
2) We can do this together!
Yes, I am here going through the same thing. I'd be lying if I said I was looking forward to putting in all the hard work, but I'm feeling empowered to make a change and that alone helps me stick to my commitment. So of course this is why I wanted to post my favorite workout jams for you today! These have been getting me through those dreaded after work dates with the elliptical. In the same boat? I think you will love them too!
{via}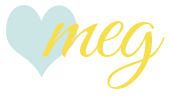 ________________________________________________