I can't even begin to thank each and every one of you for your support over this last year. It has been one of the hardest, most rewarding, and favorite years to date! I want you to know that I read every single comment that comes through and they always make me smile.
Looking forward to a great New Year as I look back and celebrate the awesomeness that 2014 brought my way. Cheers!
This Year's Highlights:
1. Visiting my cousin and baby Norah in Minneapolis
2. Flying to Disney World for some fun adventures
3. Celebrating our 1st anniversary and learning so much about marriage
4. Throwing Adam a 30th birthday bash
5. Sipping butterbeer while admiring Hogwarts in the distance
6. Roadtripping to our favorite little getaway
7. Exploring KC and finding great new faves in this city that I love
8. Having our wedding featured in Brides
9. Hosting a chocolate chip cookie throwdown
10. Going to the New Belgium Clips of Faith with friends
11. Hosting Lo & Brian for a fun spring visit to KC
12. Watching Sporting KC VIP style with Mom and Pop
13. Visiting friends in Wichita for a weekend of fun
14. Baking delicious summer pies
15. Making a great group of local blog friends
16. Adventuring with fam and friends for 4th of July weekend
17. Finding my new favorite hipster coffee spot
18. Daytripping to the sunflower fields and picking apples
19. Bargaining my way through Warehouse Weekends / First Friday
20. Hanging with family in Wichita for a surprise anniversary party
21. Going to the ballet with my sissy
22. Sipping spooky lattes on Halloween in Spokane, Washington
23. Enjoying time away with the hubster soaking in the Pac Northwest
24. Cheering on the Royals in the World Series and winning the best bet ever
25. Dining al fresco with the girls on gorgeous fall nights
26. Roadtripping to the Lake of the Ozarks for a family getaway
27. Seeing the Plaza Lights and other local Christmas faves
28. Adventuring in Maui, Hawaii
Favorite Movies:
1. Chef
2. The Hundred Foot Journey
3. Pride
4. The Grand Budapest Hotel
5. Guardians of the Galaxy
6. The Fault in Our Stars
7. What If
8. Gone Girl
9. The Good Lie
10: The Hunger Games: Mockingjay Part 1
Favorite Songs:
1. Thinking Out Loud - Ed Sheeran
2. Find a Way - Nico & Vinz
3. All About That Bass - Meghan Trainor
4. Stay With Me - Sam Smith
5. Old Pine - Ben Howard
6. Every Teardrop Is a Waterfall - Coldplay
7. Everything Is Debatable - Hellogoodbye
8. Girls Chase Boys - Ingrid Michaelson
9. Settle Down - The 1975
10. Wake Me Up - Aloe Blacc
11. Out of the Woods - Taylor Swift
12. Take Me to Church - Hozier
13. Shut Up and Dance - Walk the Moon
14. Above the Clouds of Pompeii - Bear's Den
Best Albums:
1. 1989 - Taylor Swift
2. Lights Out - Ingrid Michaelson
3. I Forget Where We Were - Ben Howard
4. Islands - Bear's Den
Favorite Live Events:
1. KC Ballet's Alice in Wonderland
(Kansas City, MO)
2. New Belgium's Clips of Faith
(Kansas City, MO)
3. Wicked the Musical
(Kansas City, MO)
4. Finding Nemo the Musical
(Orlando, FL)
Favorite Books:
1. The Fault in Our Stars - John Green
2. Beautiful Ruins - Jess Walter
Favorite Eats:
1. Atticus - Pumpkin Spice Latter
(Spokane, Washington)
2. Merriman's - Pineapple Bread Pudding
(Maui, Hawaii)
3. Beverly's - Huckleberry Pancakes
(Couer d'Alene, Idaho)
4. Hudson's Hamburgers - Single Original Cheeseburger
(Coeur d'Alene)
5. Leoda's Kitchen & Pie Sho
p - Coconut Cream Pie (Maui, Hawaii)
6. The Westside Local - Shaved Brussels Kale Salad
(Kansas City, MO)
7. Via Napoli at Disney's Epcot - Wood Fired Pepperoni Pizza
(Orlando, FL)
8. The Wizarding World of Harry Potter - Frozen Butterbeer
(Orlando, FL)
9. Taco Republic - Camarones Taco + Elote
(Westwood, KS)
10. Port Fonda - Prawns + Chorizo Queso
(Kansas City, MO)
11. Extra Virgin - Marcona Almonds + Woodfired Hanger Steak
(Kansas City, MO)
12. Thou Mayest - Chimex Brewed Ethiopian Blend
(Kansas City, MO)
13. Little Freshie - Blackberry Lavender Snow Cone
(Kansas City, MO)
14. Fervere Bakery - Cheese Slipper
(Kansas City, MO)
15. Quay Coffee - Spice Latte
(Kansas City, MO)
16. Chez Arnaud French Bakery - Lemon Lavender Macaron
(St. Paul, Minnesota)
17. Christopher Elbow - Toasted Hazelnut Drinking Chocolate
(Kansas City, MO)
Favorite New Website:
1. KC Zoo Live Penguin Cam
Looking forward to 2015 because...
1. I start my new job at Ronald McDonald House Charities
2. We're getting another puppy (eeek!!)
3. Ben Howard is coming to town... oh baby!
4. Road trips to the cabin
5. Lots of brunching with the girls
6. We plan to go on an epic hiking / Pac Northwest trip
7. Endless traveling to see friends and fam
8. Hopefully purchasing our first home together (Adam bought the Haskins House 5 years ago)
// What were your favorites of 2014? //
Alright, 2015, I am ready for you!
Bring on the new epic adventures!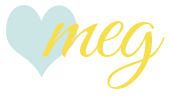 ________________________________________________