It's been 3 weeks since we ventured into the Pacific Northwest, and I am already missing that delicious pine scented mountain air.
Our trip to Spokane, Washington and Couer d'Alene, Idaho couldn't possibly have been more fun and I'm reliving our adventures through looking at these photos.
The Thursday we left, we both worked the whole day, so we didn't get into Spokane until late. We checked into the historic, gorgeous
Davenport Hote
l, nestled into bed with our belated dinner, and indulged in a Scandal marathon.
The next morning was Halloween, and we admired the pumpkin carving contest in the lobby. They were so incredibly intricate!
After breakfast, we did some shopping at some cute stores on Lincoln Street (kiddo store -
French Toast
- so cute!) before heading to the
Riverfront Park
area. We had WAY too much fun sliding down the
Radio Flyer wagon slide
and seeing how beautiful Spokane is in the fall.
Before heading East to gorgeous check-in at the gorgeous Couer d'Alene Resort, we happened to stumble along Atticus Coffee & Gifts - the most charming little store and chill place to grab a cup of joe. The barista was so friendly and talented - she capped of my pumpkin latte with skull latte art in lieu of the holiday!
We finally hit the road sipping coffee and listening to my favorite folky hipster music. The mountains were misty and the scenery was gorgeous. While in the lobby checking in we noticed that the main street in town was full of tricker treaters, We headed that way, and once we realized that all of the businesses and restaurants pass out candy, we grabbed a window seat at a cute little bar and sipped seasonal brews while watching the adorable kiddos pass by in their costumes.
The next morning we woke up early and my hubby ordered us a rose petal breakfast in bed for 2, complete with huckleberry mimosas.
Lawd have mercy!
For some reason, after downing big fluffy pancakes, we thought it would be a good idea to go hike
Tubbs Hill
. Thanks to the recommendation of my blogger friends,
Samantha
, who is local to the CDA area, we had a great time, only got lost 3 times, and caught some gorgeous views of the lake.
Don't worry, I'm already looking at airline tickets to go back... ;)
Stay tuned, I have lots more photos and fun stories to share, and then you can get a hankering to travel the Pac Northwest too!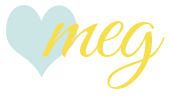 ________________________________________________