Welcome back to the work week!
I figured we could sweeten up the manic Monday by doing a little blog networking. I have some great posts scheduled this week that didn't happen last week (let's face it, life just kind of happens...) and I am really looking forward to sharing!
I hope you will take 15-30 seconds today to spread some Mingle Monday love! Any effort is appreciated, even a quick Twitter shout out or tiny mention in your blog post. The smallest effort means more to me than you will ever know!
In the next few days (because last week was an epic blog fail)...
+ vacation recap in photos - finally!
+ my latest workout playlist
...and more!



HOW TO MINGLE




** Only 3 easy rules - that's all I ask! **
1) Link-up your blog below.
2) You must share a link to Mingle Monday on your post or the Mingle Monday photo.


3) Answer the weekly question in the comments section below and have FUN!

** What is on your DIY project wishlist? **





________________________________________________________________________________________








I have a feeling it's going to be a great week.
After all, my bday is Wednesday, so it can't be that bad, right?! ;)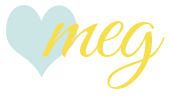 ________________________________________________