Greetings from gorgeous Coeur d'Alene, Idaho!
I am blogging remotely while enjoying our awesome Washington/Idaho vacay. We're having a great time so far! Lots of hiking, shopping, sleeping in, great good, spa time, and spectacular views.
I may never come home!
I hope each one of you enjoyed a wonderful weekend too! And how 'bout that awesome extra hour of sleep? Thank you Daylight Savings Time!
Anyway, thanks so much for choosing to stop by and link-up! I hope you will take a second to spread the word about Mingle Monday - the more the merrier! Whether Twitter, Facebook, blog post, or smoke signals, every single effort is very appreciated. I will be re-tweeting all efforts all day long! :)



HOW TO MINGLE




** Only 3 easy rules - that's all I ask! **
1) Link-up your blog below.
2) You must share a link to Mingle Monday on your post or the Mingle Monday photo.


3) Answer the weekly question in the comments section below and have FUN!

** Because it's my birth month... What is on your bday wish list? **





________________________________________________________________________________________








Go show Monday who's boss! :)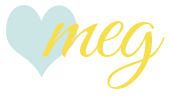 ________________________________________________