I'm baaaaaccckkk!
Thanks to all of you who dropped by last Monday while I was on vacay. You set a record for highest number of participants linking up! I hope you had a noticeable increase of blog visits and found some new great sites to follow. Eeek! I am so excited.
I hope you will take 15-30 seconds today to spread some Mingle Monday love! Any effort is appreciated, even a quick Twitter shout out or tiny mention in your blog post. The smallest effort means more to me than you will ever know!
Stay tuned, coming up this week...
+ vacation recap in photos
+ birthday wishlist
+ my latest workout playlist
...and more!
And if you missed yesterday's post... I need your help/advice in choosing our Christmas card.



HOW TO MINGLE




** Only 3 easy rules - that's all I ask! **
1) Link-up your blog below.
2) You must share a link to Mingle Monday on your post or the Mingle Monday photo.


3) Answer the weekly question in the comments section below and have FUN!

** What is your favorite thing about the month of November? **




(Mine? My birthday, pumpkin pie, and decorating for Christmas!)





________________________________________________________________________________________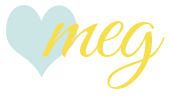 ________________________________________________