After fantastic midnight thunderstorms and listening to the gentle pitter patter of raindrops falling on the Haskins House this morning, I decided to wake up extra early for a little adventure before work.
It's amazing how the little moments can fill your heart with gratitude.
Thankful for delicious
fancy spice lattes
and friendly barista smiles on an early rainy Thursday morning.
For thunderstorms that help me sleep like a newborn babe and the smell of fresh rain.
For colorful petals that have the ability to brighten any mood.
For furry paws and sleepy Beast cuddles curled up in bed.
And for thankfulness that brings, which always seems to put everything into perspective.
// What are you thankful for today? //
Wishing you a cheerful day full of all the little things that make life so sweet!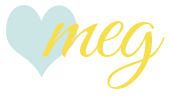 PS - Don't miss out on the WEEK-LONG "Mingle Monday" link-up! Get some exposure for your blog HERE!
PPS - Don't forget to check out my awesome giveaway! Deadline is tonight at midnight.
_____