This was the perfect choice, as we absolutely love our city. Kansas City is bursting at the seems with so many great hidden neighborhoods, different districts to explore, an incredible food scene, and so much culture to discover. So we were thrilled to choose to experience local restaurants and places we have never been to, and get to know our beloved city more.
At first, our goal seemed a little daunting. The planning, the options, the time. But once we kind of let go of structure, we were able to go discover so many amazing places on a whim. So here's just a few amazing things I am thankful that I/we found and love...
Although Adam and I like to adventure together, especially with this goal, we also can add to the fun by choosing new local places we've never been to as we discover them. So, since my office is just over the bridge from this gem, I decided to grab my friend Karen for a little impromptu lunch date.
The menu selection rotates with the weekdays as well as the seasons, but we both just died over the amazing pulled pork tacos with fruit salsa.
So although this monthly event isn't necessarily new to me, I am starting to make plans to go explore every single month. It's food for my creative soul.
The whole atmosphere is fantastic. Everyone sits outside at oversized picnic tables, where the margarita bar is close by, country music is playing in the background, and fun garden lights hang over head. Everything is a la cart and woah... the Del Mar taco and Camarones taco were both unreal. A side of fresh grilled Elotes on the cob was the cherry on top.
Naturally, since we were celebrating birthdays, we just had to order some brown sugar cinnamon churros so each of us could dunk a little piece in the spicy chocolate dip and swear we were in foodie heaven. And apparently they have $1 tacos from 2-6 PM on Saturdays, so that's where you can find me every weekend - ha!
So anyway, if you plan on sweeping through the KC metro anytime soon, I've basically laid out your entire weekend for you.
You're welcome.
Just a few months have passed and so many awesome places have been discovered, but somehow the list is getting longer. So much to see, so little time.
Bring on the next adventures!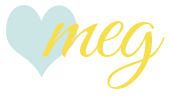 PS - Don't miss out on the WEEK-LONG "Mingle Monday" link-up, yo!
Get some exposure for your blog HERE!