44 days, folks. Just 44 sweet, sweet days stand in my way. My tummy is full of butterflies and I feel like I'm a giddy little 8-year-old girl again.
Why you ask...
We're heading to Disney World.
Yes, in less than 6 weeks, I will be in sunny Florida with hubbers celebrating our first anniversary at Disney World. The two of us are absolutely kids at heart and we are so excited to go on a new adventure together.
We've already
booked our resort
, mapped out the parks, made an agenda, booked our reservations at the top rated restaurants, and now we're just counting the days. Somebody pinch me.
Is this real life?
Adam and I have always talked about going to Walt Disney World someday before we have kids (and then we can go back again! haha), and the stars all lined up for us to go for our very first anniversary trip. We plan to spend 5 days or so inside the various parks, lazy afternoons by the pool when we need a break, and just quality time with each other.
Honestly, I can't think of a more magical, whimsical, fun place to adventure with my love!
We are going to be the total kids at heart that we are and explore every wonderful thing Disney has to offer. And have I mentioned that my hubs is an awesome planner? That man has done his research on what time of the year to go and what park to visit on which day.
We've had a blast handpicking the best gourmet restaurants with atmospheres and menu that look to die for! I mean who wouldn't want to do an African wine flight as the lights imitate the sunset at the Animal Kingdom Lodge's acclaimed
Jiko
, or share exotic desserts while watching fish swim all around you at Epcot's
Coral Reef
?
After reading several Disney food blogs, I have a few Disney treats on my list too (can anyone say Dole Whip?!)! And you know we're totally going to taste test our way through Epcot too. Good thing we'll be walking a lot!
So tell me, have you been to Disney World lately?
Do you have any tips or tricks for us?
Maybe your favorite food or restaurant at each of the different parks?
We'd love to hear your recommendations!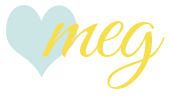 PS
- Don't forget to link-up and gain new readers ALL WEEK at my
Mingle Monday Link-Up
!
...