N

ow that we've trick-or-treated and almost gobble gobbled, it's time to spread some holiday cheer, don't you think?
We had such an amazing time last year doing a little ornament swap, so I thought we'd continue the tradition!
The goal?
To build blog friendships and extend some joy during the happiest time of the year. And let's face it, who doesn't love getting a cute package in the mail?
So join me! Sign-up to be a swap buddy and I'll get you all taken care of! Read on below to find out how!
.:: Swap Sign-Up ::.
Sign-up, get matched w/ a buddy, share your tree style, and then shop for your buddy's Christmas ornament. Swap via mail and then... voila!




1) Interested?
Must be a [Life of Meg] follower to be eligible. (And yes... I do check every entry!)
2) Leave a comment on this post that includes your first name and e-mail address.
Once the sign-up closes on Monday December 9th, I will match each
one of you up with a buddy!

3) I will send your buddy's e-mail address to you via your provided e-mail address. You then can exchange mailing addresses and information.

4) Shop for the perfect ornament to send! Mail it to your buddy on or before December 13th.

5) Wait for your ornament surprise to arrive!
___________________________________________________
Spread the word about our Holly Jolly Ornament Swap!
We want as many people as possible to join us in this cozy, holiday cheer! The picture above is for your use in a post or on your sidebar. Pleas

e add a link directly to this blog post so that your friends can easily join us in the fun!
___________________________________________________
I know I am! I can't wait to get matched with a buddy and find the world's cutest eye-dazzler for their tree. This will be so fun!
May this swap will be a cute way for all of us to spread some holiday magic, so thanks in advance for joining the fun!
Wishing you a festive Starbucks peppermint mocha kind of day!
(extra whipped cream and chocolate shavings are a given of course)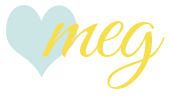 PS
- Don't forget to link-up and gain new readers ALL WEEK at my
Mingle Monday Link-Up!
...