Happy Thursday, party people!
In honor of almost being the weekend, I am bringing you a giveaway that you won't want to miss out on!
The lovely folks at
Easy Canvas Prints
reached out to me after they found out how much I love their affordable, high quality canvases.
Case in point...
A massive canvas print of one of our favorite wedding photos hangs in the dining room (sorry for the bad lighting! Darn daylight savings time...). We also have a great medium sized canvas and a cute 8x10 just waiting to be hung up gallery style!
And we got one heck of a deal -
Easy Canvas Prints
always have incredible sales!
Last Christmas, we even ordered nice 8x10s of one of our engagement photos to gift our parents, and they loved it! They have the best gift ideas.
So here's you chance to win a free canvas to pretty up your wall! And just to make the deal sweeter, I will happily throw in a one month blog sponsorship spot too! All you have to do is
enter via Rafflecopter below by Tuesday, and the winner will be announced next Wednesday, November 27th.
a Rafflecopter giveaway
So whether you are decorating a new home or just want to put up cute photos of your munchkin, go check out
Easy Canvas Prints
for great ideas! Send me an email if you have any questions or need any recommendations - I can't get enough of them! :)
And they're doing an awesome 50% off sale right now too!
Good luck, you pretty things, you!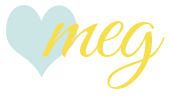 PS -
Don't miss out on my
Holly Jolly Ornament Swap
! It's such a blast every year - make new blog friends and get a cute hand picked ornament in the mail! :)
PPS -
Also, don't forget to link-up and gain new readers ALL WEEK at my
Mingle Monday Link-Up!
...