As I sit here in my bed all cozy and warm, I feel overwhelmingly loved and so graciously blessed.
Today was my 27th birthday (well, Monday was - before it turned Nov. 20th three minutes ago!!), and I felt the love in such big ways all day long.
As I look back on this past year, I can hardly believe what wonderful things have happened.
1// I was honored to stand beside several of my dearest friends and family member on their special wedding days and celebrate the love they found. We had so many great celebrations with friends - wedding, babies, new houses.
2// I was completely surprised under a sea of fireworks as I got engaged to the love of my life.
3// My sweet daddy was declared cancer free.
4// I've watched old friendships grow and have had new friendships blossom, and it's so incredible to feel apart of a welcoming network and family
5// We found a great church home and I began volunteering as a Sunday School leader for my sweet 3rd/4th grade girls.
6// My sister started college and moved 30 minutes away from me, and my parents soon followed by moving to Kansas City to allow our family to spend so much more time with each other.
7// I had one of the happiest days of my life walking down the aisle to promise forever and always to my sweet Adam.
8// I got to travel outside the country to the beautiful island of Antigua on our wonderful honeymoon adventure.
9// We've started several new traditions in our first year of marriage, and it's such a blessing to have such incredible families that we love and cherish unconditionally.
10// I was offered a fantastic assistant director promotion at my dream job, and I know it's exactly where God wants me.
.:::.:::.:::.:::.
As you can see, 26 was sure sweet to me, and I feel so grateful and blessed beyond measure. I am especially thankful for each and every one of you as you faithfully visit my humble blog and provide a wonderful network of friends and creativity.
Thanks for being so great.
I pinky promise mean that from the bottom of my heart.
Can't wait to see what 27 brings!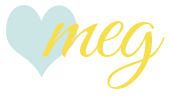 PS
- Don't forget to link-up and gain new readers ALL WEEK at my
Mingle Monday Link-Up!
PPS -
Don't miss out on my
Holly Jolly Ornament Swap
! It's such a blast every year - make new blog friends and get a cute hand picked ornament in the mail! :)
...