Why hello there!
After 6 weeks away from the blogosphere many have reached out to make sure I was still alive, and to those wonderful peeps I want to say thanks! Although still alive and ticking, there has been a lot going on to say the least.
Here's a little recap...
1) I went to Chicago!
I had such a blast conferencing with my co-workers for the week, and I feel truly blessed to say I love my co-workers and they inspire me to work harder and smarter every single day.
After our work conference wrapped up, I got to see my dear friend Jess from 26 and Not Counting for a lunch date and catch up! She just moved to the big city and it was so fun to spend some girl time with her!
Adam joined me for the weekend and we laughed until we cried at Second City, watched the Olympics while eating deep dish Chicago pizza from our hotel bed, visited the Aquarium, and saw the sites!
2) I was diagnosed with Chronic Exertional Compartment Syndrome (boo!)
After getting back from Chicago my leg pain was worse than it's ever been. Unfortunately a diagnosis been a long time coming (if you remember
this post
from last year). After 6 months of physical therapy and 1.5 years of not being able to exercise and do the things I enjoy, we have figured out the source of pain. Here's
a little more on compartment syndrome
in case you are wondering what the heck that is... and for the love of Pete please don't google image that like I did!
Anyway, I'm honestly relieved to have a diagnosis and a plan. Bring on feeling better! My first surgery on my left leg will be early October and I will have 6 weeks of recovery time. After healed, I will have surgery on my right leg before Christmas and hopefully start the New Year off brand new. Prayers appreciated! #wowzers
3) I visited my Okla-homies
My bestie had a baby, so of course we had to go meet him! It was fun to see my favorite people, spend time lounging, snuggle my new "nephew", and make a trip to my alma mater... Go Pokes!
4) We had a bestie cabin weekend
It's always nice to sneak away to the cabin and lounge, especially when you are in good company. My bestie married Adam's cousin... so now Court and I are bestie/cousins (didn't we plan that nicely?!). They have a sweet baby girl who is so animated, snuggly, and gives me mad baby fever. The struggle is real! It was a great weekend visiting the Kansas State Fair and just catching up!
Don't worry, I got my act together and feel a little more at ease after things have settled a bit. I can't wait for more blog posts (and not in 6+ more weeks - yeesh!) coming this week and the weeks to come! Fall is my absolute favorite time of year, so it shakes up my inspiration quite a bit.
Sending all of you lots of love!
What have you all been up to lately?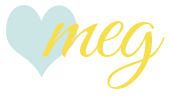 ________________________________________________