It was a normal Sunday morning lounging around, sipping coffee, and getting ready for church when my phone rang. These few minutes were a blur with my mom's tear-filled voice telling me my cousin Aaron passed way in a tragic accident. He was out with his best friend doing what he loves - duck hunting - when their hunting canoe capsized. Weighed down by his heavy clothing, Aaron unfortunately did not make it back up to the surface.
I couldn't believe it. Complete shock. I just had a special breakfast date with my cousin and his wife Amber last week while in town. How great it felt to laugh at their stories and spend time together. Oh how I had missed them both. Aaron and I were 16 months apart and we were lucky to all grow up so close together that my cousins feel like my siblings.
As you can imagine, our family is completely devastated. As we read the many stories flooding in from many of his best friends, co-workers, neighbors, and family, it's just another reminder that Aaron didn't know a stranger. He was the guy that would stop to help a stranger in trouble. The guy who always had a smile on his face and a funny story to tell. The guy that fiercely loved his family and wrapped anyone in a bear hug every time he saw them.
We grieve for the awesome man we were so lucky to know and love for 30 wonderful, but our hearts aches for his sweet wife Amber, whom we love so much. After years of trying to conceive Amber is finally pregnant with their firstborn baby girl due in May. We are wrapping her in our love and support.
But Aaron was the life of any party. He wouldn't want us to cry one tear while he's looking down on us, so I had to dig up some of the funniest, warmest memories of him. An older brother, buddy, accomplice in trouble, comedian, and one of the kindest people I've ever known, we will never forget you - continue to party up in heaven, while we keep it going for you down here!
Flower girl and ring bearer - 1989
Aaron and Amber's wedding - 2011
My high school graduation - 2005
Aaron's college graduation - 2009
Double trouble - 1989
Water parking it up - 1990
Aaron and Amber's wedding day - 2011
The family has opened a
Go Fund Me
page for baby Summer's education fund and to help his wife Amber with funeral costs. The service yesterday was so difficult and heartbreaking, but yet so beautiful. So thankful to have been there celebrating my cousin's life with all of our family. We sure will miss my cousin Aaron! In the word's of Amber's dad, "We are so blessed that Aaron lives on in Summer".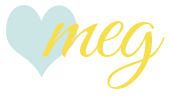 ________________________________________________