Busy, crazy manic Monday already... who's with me?
Thank goodness you dropped by so I can put my cold shower, spilled oatmeal, almost late morning behind me and have something GREAT to look forward to you!
Stay tuned this week! LOTS of photos and recaps coming your way from my trip to NYC, Disney World, etc... so much fun to share!
Let's hop to it!



HOW TO MINGLE




** Only 3 easy rules - that's all I ask! **
1) Link-up your blog below.
2) Share a link to Mingle Monday on your post or give a social media shout out.


3) Answer the weekly question in the comments section below:

** What's your go to way to turn around a rough morning? (read: help!)**
_________________________________________________________

In Case You Missed It...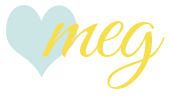 ________________________________________________