Ahhh!
Better late than never, right? I got extra lazy last night and went to bed so I could get up extra early to fight the impending winter storm during my commute. Hence why it's my lunch break and I'm just now posting Mingle Monday!



HOW TO MINGLE




** Only 3 easy rules - that's all I ask! **
1) Link-up your blog below.
2) Share a link to Mingle Monday on your post or give a social media shout out.


3) Answer the weekly question in the comments section below:

** Any fun New Years Eve plans? **
_________________________________________________________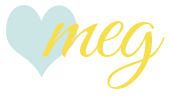 ________________________________________________