Wow, what a year! Am I right?
I can't offer a more heartfelt thank you to each one of you this past year for sticking it out with me while I was went through
one of the hardest years
! It was really hard to keep up with this little blog on a regular basis, but I am so thankful to be better and back to blogging like I love to do!
Looking forward to a great New Year, and a fresh start in all categories of life. But before we ring in 2016, I wanted to look back at my favorite parts that 2015 offered! Cheers!
This Year's Highlights:
1. Starting my dream job and making some killer work friends
2. Opening a $5.1 Ronald McDonald House
3. Making homemade pizza on Love Day
4. Going to my first blog conference with my KC blog buds
5. Getting my first blow out (champagne in tow)
6. Dancing the night away at a fancy family wedding in Houston
7. Celebrating our 2nd anniversary with a little staycation & a love letter
8. Learning how to fine tune my inner green thumb
9. Eating our way through Nashvegas while searching for T. Swift
10. Daytripping to Lawrence for strawberry picking with my mom + dad
11. Adventuring at the dog park & post Beast bath pics
12. Sampling beignets at the Saturday morning farmers market
13. Visiting my best friends in Wichita and laughing so hard I cried
14. Attempting to conquer red lipstick
15. Having the courage to go through counseling & growing so much
16. Visiting Portland and eating the world's best donut... twice
17. Hiking Multnomah Falls
18. Roadtripping to Canon Beach with the hubster
19. Experiencing and being in awe of Seattle's Chihuly museum
20. Playing board games in Director's Park while in Portland
21. Walking through Pike's Market
22. Singling along to every word at the Taylor Swift concert w/ mom + sis
23. Cheering on our KC Royals winning the World Series with 800,000 of my closest friends
24. Traveling to Disney World as a pre-Christmas present with my boo
25. Witnessing the magic of The Wizarding World of Harry Potter
26. Going to Florida over Thanksgiving with my awesome in-laws
27. Taking a sister trip to NYC and getting on The Tonight Show with Jimmy Fallon
28. Celebrating my brother's engagement on Christmas morning and gaining a soon-to-be new sister
Favorite Movies:
1. The Intern
2. Bridge of Spies
3. Cinderella
4. Divergent: Insurgent
5. The Age of Adeline
6. Avengers: Age of Ultron
7. Inside Out
8. Minions
9. Joy
10. Hotel Transylvania 2
11. The Hunger Games: Mockingjay Part 2
12. Sisters
13. Concussion
Favorite Songs:
1. Hello - Adele
2. Spirit Cold - Tall Heights
3. Downtown - Mackelmore & Ryan Lewis
4. See You Again - Wiz Khalifa
5. Cheerleader - Omi
6. Fight Song - Rachel Platten
7. Hold My Hand - Jess Glynn
8. Shut Up and Dance - Walk the Moon
9. Thinking Out Loud - Ed Sheeran
10. Four Five Seconds - Rihanna and Kanye
11. Stay With Me - Sam Smith
12. Watch Me - Silento
13. Budapest - George Ezra
14. Renegades - X Ambassadors
15. New Americana - Halsey
Best Albums:
1. 25 - Adele
2. Beneath the Skin - Of Monsters and Men
3. 1989 - Ryan Adams
4. A Heart Full of Dreams - Coldplay
5. Purpose - Biebs
Favorite Live Events:
1. The Tonight Show with Jimmy Fallon (New York, NY)
2. Matilda (New York City, NY)
3. 1989 Taylor Swift (Kansas City, MO)
4. Wishes at Magic Kingdom (Orlando, FL)
5. Musicians Corner (Nashville, TN)
6. The Book of Mormon Musical (Kansas City, MO)
7. Adele Live at Madison Square Garden (via TV - New York, NY)
Favorite Books:
1. Adulting: How to Become a Grown-up in 468 Easy(ish) Steps - Kelly Williams
2. The Gifts of Imperfection - Brene Brown
3. It Was Me All Along: A Memoir - Andie Mitchell
Favorite Eats:
1. Ibis Bakery - Gourmet Toast with Almond Butter, Local Honey, & Sea Salt (Lenexa, KS)
2. Barista Parlor - Whiskey Caramel Latte (Nashville, TN)
3. The Pancake Pantry - Sweet Potato Pancakes with Cinnamon Glaze (Nashville, TN)
4. The Pharmacy - Pharmacy Burger & Hand-cut Sweet Potato Fried (Nashville, TN)
5. Jeni's Splendid Ice Creams - Brown Butter Almond Brittle Ice Cream (Nashville, TN)
6. Parkville Coffee - Blended Mocha Coffee (Parkville, MO)
7. The Upper Crust - Coconut Cream Pie (Kansas City, MO)
8. Happy Gillis - Biscuits & Sausage Gravy (Kansas City, MO)
9. Blue Star Donuts - Blueberry Bourbon Basil Donut (Portland, OR)
10. Voodoo Donuts - Maple Bacon Longjohn (Portland, OR)
11. Pine State Biscuits - The Reggie Biscuit Sandwich (Portland, OR)
12. Deschutes Brewery - Fresh Squeezed IPA (Portland OR)
12. Marination Ma Kai - Aloha Pork Sliders & Pickled Ginger Slaw (Seattle, WA)
13. Puckett's Grocery & Restaurant - Pulled Pork (Franklin, TN)
14. Brooklyn Diner - Chicken Pot Pie (New York, NY)
15. Molly's Cupcakes - Blueberry Cheesecake Cupcake (New York, NY)
16. Dolce Bakery - Sweet Potato Scone (Prairie Village, KS)
Looking forward to 2016 because...
1. A fresh start after
a tough year
2. Hopefully going to Michigan for a family friend wedding
3. Lots of cabin road trips
4. More brunching with my girlfriends
5. Trying to become a 'regular' at a coffee shop
6. Renewed health after lots of
health issues
7. Hoping to plan some great adventures with the hubster
8. Spending more time with our families
9. Sister graduating from college
// What were your favorites of 2015? //
Alright, 2016, I am ready for you!
Bring on the new epic adventures!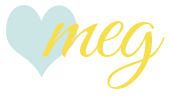 ________________________________________________