Wow.
Anyone notice that this humble little blog was a wee bit abandoned for a few weeks? I promise... I am alive and have a very heartfelt blog post coming your way on where I've been, and why stepping back is good and necessary sometimes.
Thank you, thank you, thank you, for the many emails checking on me. I felt very much showered in love and support, and made it easier to get back in the groove. Anyway, glad you're here, glad you're you... let's mingle!



HOW TO MINGLE




** Only 3 easy rules - that's all I ask! **
1) Link-up your blog below.
2) Share a link to Mingle Monday on your post or give a social media shout out.


3) Answer the weekly question in the comments section below:

** Favorite holiday tradition or food? **
_________________________________________________________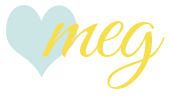 ________________________________________________